TOP / PANTS / SHOES / CLUTCH (similar or here)
It's finally here! My favorite time of the year. Truly. We are simplifying Christmas in a big way because of all the travel we will be doing, and that translates into a more relaxed Holiday Season. Second to Weddings (and who am I kidding, none of my friends are getting married these days!), Holiday Parties are my favorite. It's my favorite time to dress up, wear great heels, and get a blow-out. I fell in love with this top because of the back. It's like a modified tuxedo tail with a feminine twist. (continued...)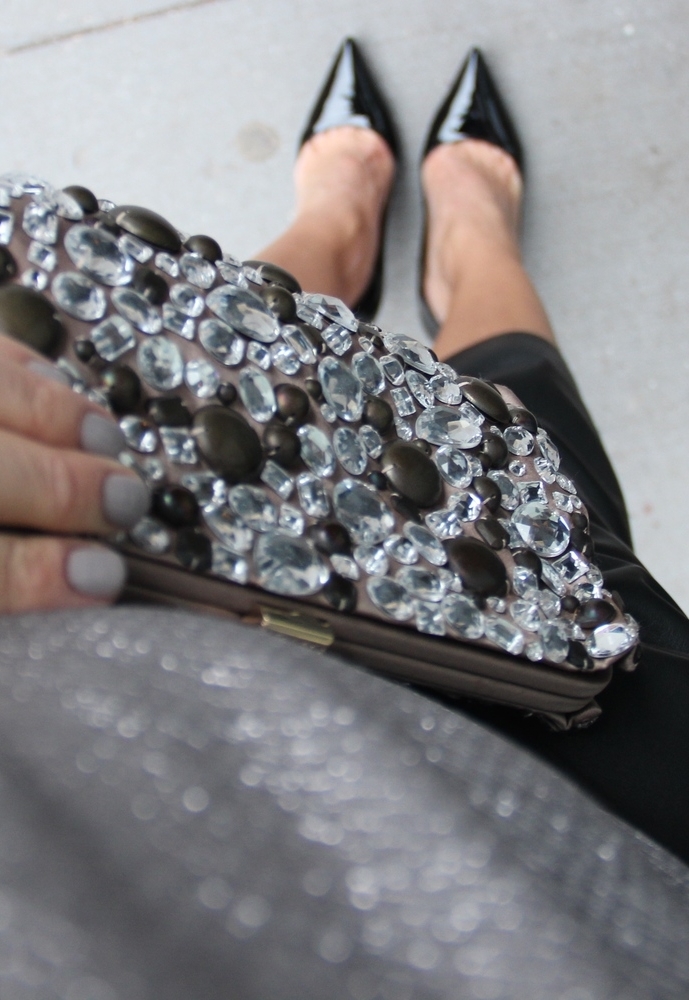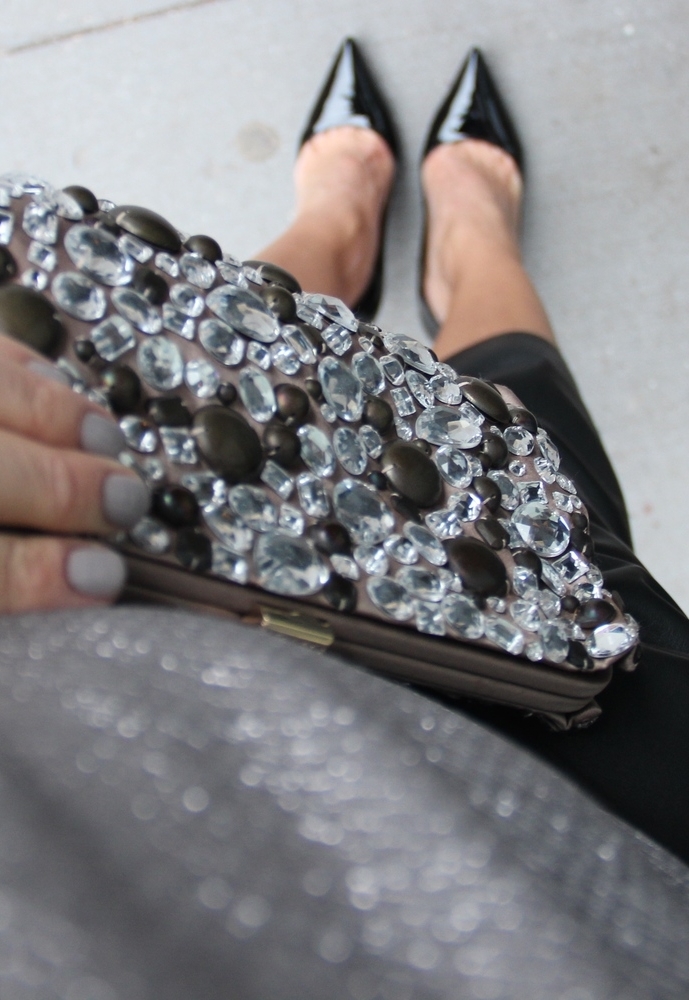 For those mid-range parties (slightly festive, but not overly formal), a party top and clutch is all you need. Invest in a clutch you can use for years, it changes your whole outfit! I bought the one here 4 years ago and use it maybe twice a year. I love owning it. I've included some options below that you can pair with a special top and jeans or your favorite black pant.
Just try to soak it in this year. Simplify your gifts, be present with your loved ones, and carve out some time for yourself to stay grounded.

1. This top is the same one I'm wearing, just a different color! Unique color, but still festive. I paired it with this clutch that also comes in other colors. Lots of possibilities!
2. This easy top is comfy and would be great under a jacket as well. The sheer panel on the back dresses it up. And this minaudière is AMAZING! What a great investment, you'd use it for years to come.
3. This top with the flutter sleeve is sweet and feminine (aka sexy) at the same time. Baring a little skin (even though we want to live in our sweaters!) is definitely party mode. The clutch I paired with it has an awesome vintage vibe. I swear my mom had a purse like this in the 60s!
Happy Holidays! Have FUN this season!